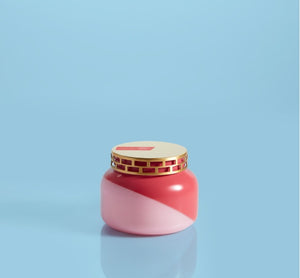 CURB SIDE PICKUP or LOCAL DELIVERY ONLY on this product.
thecottage.boutiquechilliwack@gmail.com
The Pineapple Flower Dual Tone Signature Jar is the true meaning of Capri Blue's - a POP of color and a PUNCH fragrance! This delicious new fragrance is perfection with sparkling pineapple, a hint of plum, tart lemon flower and sweet sugar.