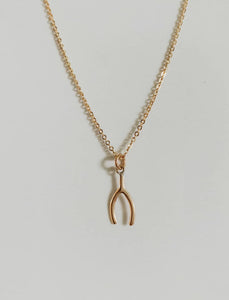 material: 14k yellow gold filled. No plating.
texture: smooth
pendant size: 10mm
chain length options
 With hand made jewelry each one is unique and will vary slightly from what is shown. 
Please note - because of the nature of gold, handmade jewelry, and the unique shape of this ring, you may experience a slight colour difference in the places we have soldered the metal together. This method requires extreme heat to ensure durability and sustainability in your piece.